Every great project starts with a challenge; the Urban Smiles Family Dental team asked us to help them create a contemporary, full-service, boutique dental practice with just one catch: the long, narrow footprint of the clients' chosen location meant that we only had 15 feet of width to work with. With plans to open in an existing space in Edmonton's vibrant Strathcona neighborhood, our proprietary visioning process revealed that our clients had a clear direction in mind: clean, calming, and focused on the needs of both customers and staff alike.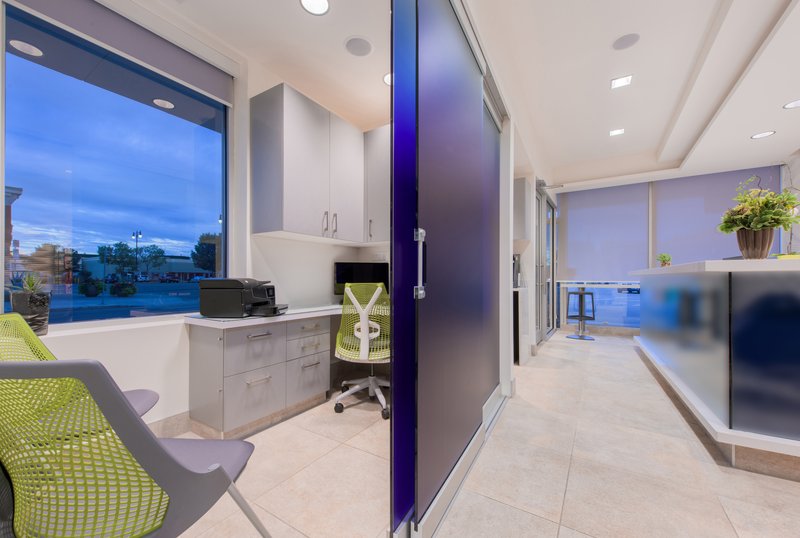 Transforming the former retail space for the comfort and privacy of premium dental practice was no easy task. To help this small space fulfill its grand potential we raised the ceilings and altered the exterior, adding windows to provide both patients and staff with natural light. Our clients wanted their interior to reflect their unique approach to dentistry, so we set out to deliver a design that was clean, friendly, state-of-the-art, and built to last. To achieve this we created a collection of sleek materials and finishes, accented by LED lighting to keep the space efficient and bright, and add splashes of color to the high-tech dental suites.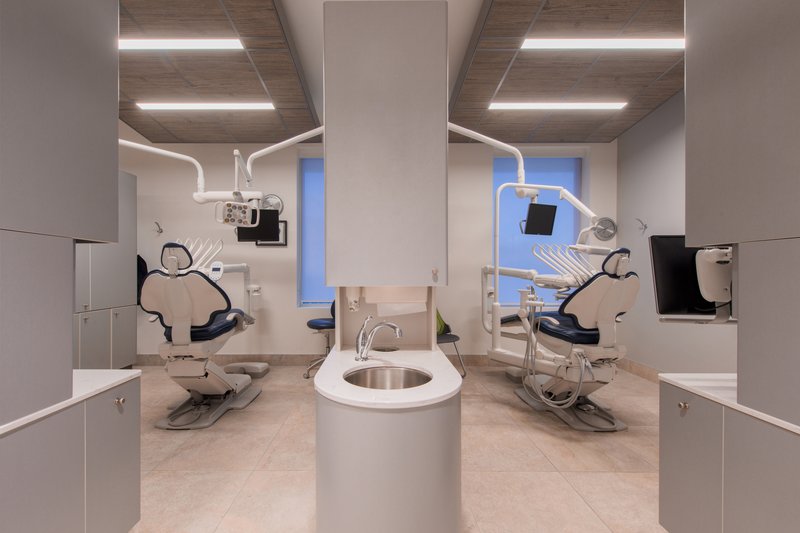 Our final challenge was creating an inviting and luxurious atmosphere. While many dental offices can feel cold, clinical, and quickly dated, we opted to reflect the cordial and calming nature of the Urban Smiles team. To help patients feel more at ease, we added a CNC-machined textured feature wall, and accents that matched Urban Smiles' distinctive logo and branding. Since precision is key when it comes to great dental work, we used the Pantone Color Matching System to ensure that our finishes and accents were a perfect match to Urban Smiles' strong brand identity. Sliding doors fitted with a dramatic custom blue vinyl overlay expand the branded environment and separate the clinic's public and private spaces.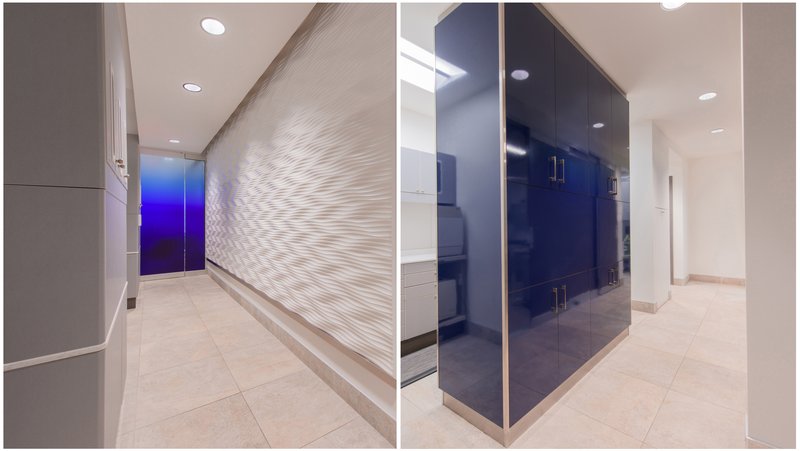 To learn more about Urban Smiles Family Dental check out their website, and stay tuned to the CKDESIGN Associates News Feed for more Project Spotlights!